The Future of Fashion is Unfashion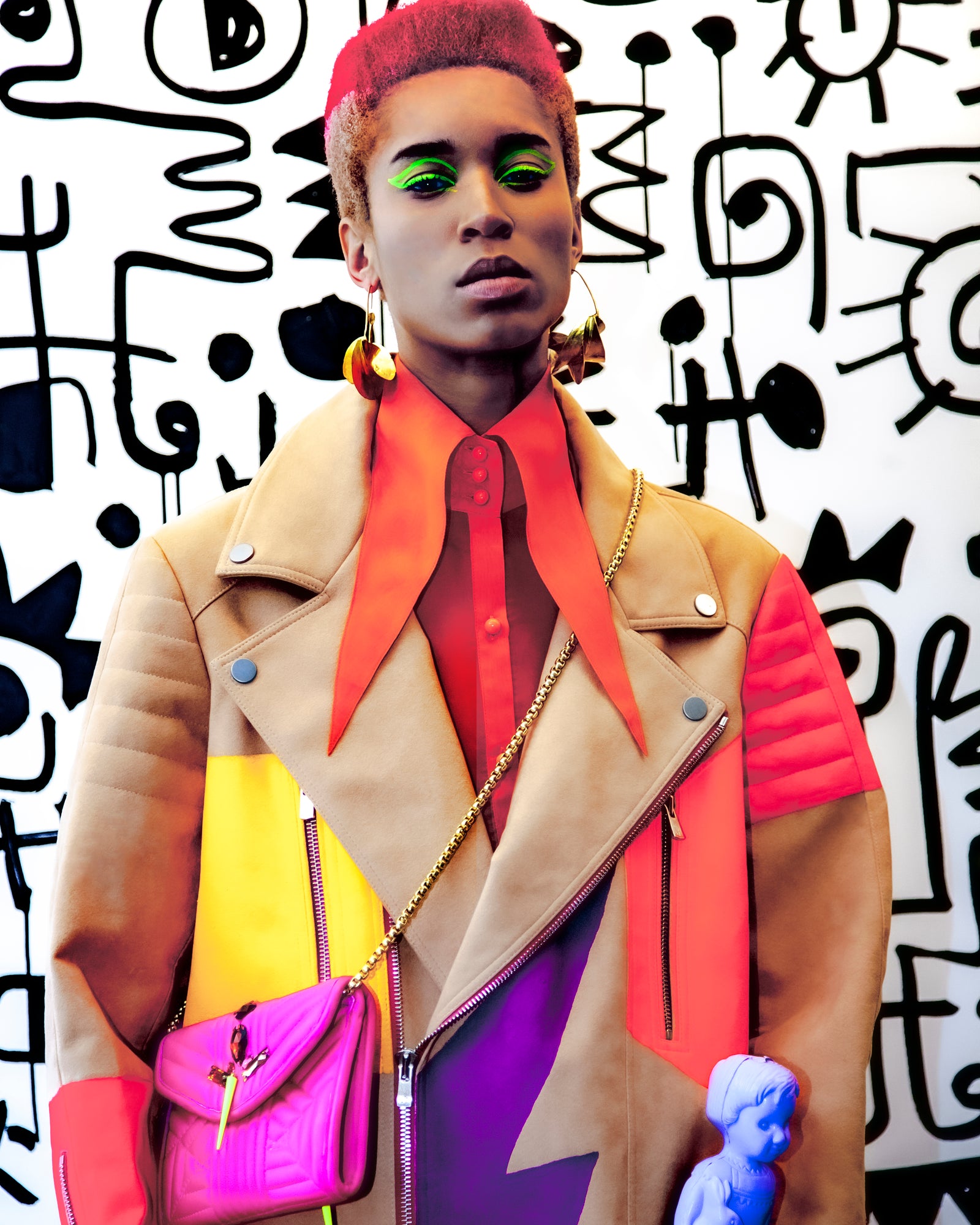 Fashion is distorted.  Nothing is what it appears to be.  On the surface, there is high glamour and beauty, but underneath that surface, we are lost in a void of white noise.  We are constantly fighting through that noise, searching for a higher frequency, some substance.  In our journey to fuse textile with the self, we have traveled on old unchanging roads.  It's a dead end.  There is no fight with anyone else.  This is our own fight.  This is Unfashion.

 

Unfashion is a project by Mimi Plange that is the foundation of a movement to fight against the status quo.  It is the anthem of the fashion outsider who dares to think and see things differently.  Unfashion is the voice of the change-maker who will not be defined nor will she/he abide by the rules.

 

Through the use of body adornment, Mimi Plange creates intricately decorated garments that express the idea of individuality and identity.  We tell a story of what it means to stand out in a sea of white noise and fight for what you believe in most, you.  

 
In this world below, we share a visual diary of our travels and our journey to 
UNFASHION.
Ethical Fashion Initiative's Factory in Kenya
Cote d'Ivoire
Cote d'Ivoire
Dubai
Mimi's World
Cote d'Ivoire
Mimi's World
Akua's Doll Spring/Summer 2015
Nigeria
Autumn Winter 2010
Senegal
Akua's Doll Spring/Summer 2015
Liz Friedman in our silk embellished Sweatshirt
shot by Emmanuel Andre
Autumn/Winter 2013
Silk Embellished Sweatshirt and Short
Autumn/Winter 2013
Suwana by Mangue Banzima
Limited Edition Skate Art Decks
Roche Bobois x Mimi Plange
Senegal
The Process
UNFASHION
Paris
Senegal
Senegal
Liz Friedman at Home in Mimi Plange
craftsmanship in Belgium
Senegal
Cote d'Ivoire
U N F A S H I O N
Mimi Plange Leather Handbags
Artistic.  Artisanal.  African.
Mimi Plange
Kente Brush Skate Art Deck
Nigeria
Senegal
Mimi on 4th of July by Mangue Banzima
Vogue April 2021
Mimi's World